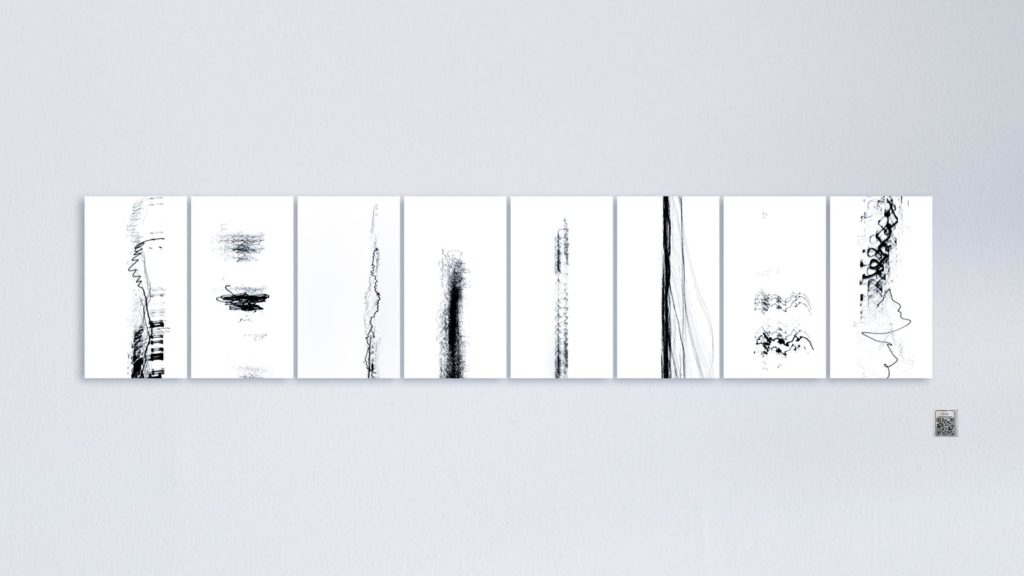 My octoptych Variations de Lumière opus 6 will be presented at Réalités Nouvelles 2022.

This year, the Réalités Nouvelles will take place in seven different locations in Paris from October 20 to 23, 2022.
The two main exhibition venues will be the ESPACE COMMINES in the 3rd arrondissement and the REFECTOIRE DES CORDELIERS in the 6th arrondissement.

THE NEW REALITIES AND ITS HISTORY
1946-47: the association called "Salon des Réalités Nouvelles" replaces the association "Abstraction-Création" (1931). This is the Salon de l'Abstraction, animated by the artists.
1956, then 1980: all the tendencies of abstraction are represented at the Salon, and right up to the margins of abstraction.
Text by Erik Levesque, from the 2022 Tribune of New Realities
The first "Réalités Nouvelles" exhibition took place in 1939 in Paris. It consisted of two successive exhibitions, each split into two series. First exhibition and first series from June 15 to 28, "Works by French artists", with the participation of the Duchamp brothers and the Delaunay couple. The second series from June 30 to July 15 was devoted to "foreign artists" including Kandinsky, Kupka, Malevitch, etc. accompanied by Le Corbusier and Jeanneret's project for a modern art museum. The second exhibition, from July 17 to 31, was devoted to "works by artists whose inobjective tendency voluntarily stopped before 1920" (with Jean Crotti, brother-in-law of Marcel Duchamp) and "works by artists after 1920" including Barbara Hepworth, Jeanne Kosnick-Kloss, Sophie Taeuber-Arp… The suite, made up of artists "who worked after 1920 in this direction", was to take place on October 1. The declaration of war on September 1 caused him to fizzle out. Suzanne Duchamp, the sister of the brothers of the same name and wife of Jean Crotti, took part in the birth of the Salon des Réalités Nouvelles in 1946, and the Duchamp clan was finally complete!… Read more from the Tribune
Please click on each of the images to download them 👇