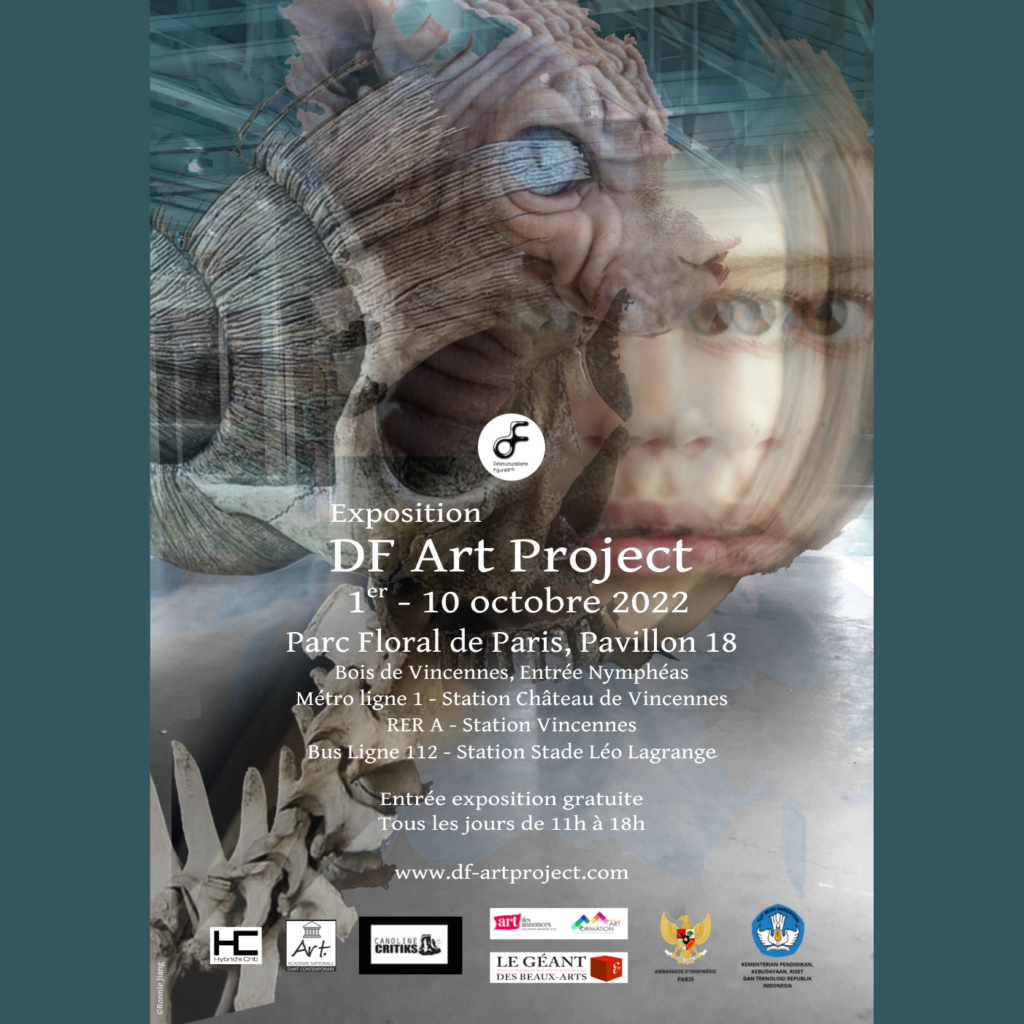 Dear Reader,

I am happy to tell you that I will participate in the DF Art Project exhibition which will be held at Pavilion 18 of the Parc Floral de Paris 12th district from 01.10 to 10.10.2022.

I will present five photographic compositions from a recent work on my "Metamorphoses".

The highlights of this exhibition will be:

> The VERNISSAGE: Saturday October 1st from 6 p.m. with a Performance by Symphorien Demares & Catarina Melim and presentations of the Batik Workshop by the Collectif Seni7+ and that of the Collectif NY Collage Ensemble.

> The FINISSAGE: Sunday October 9 from 6 p.m. with a Performance by Anne Sophie Lancelin.


§  §  §

DF Art Project, makes beat the green lung of the 12th district of the capital!
The emerging collective of Figurative Destructuralism returns from October 1st to 10th, 2022 at the Parc Floral de Paris with a breathtaking program of contemporary artists. 
After three years of experience based on the recruitment of artists across the planet, DF Art Project is mobilizing to present for the third time its international collective within the 360 m2 of Pavilion 18. 
In this setting of the Floral Park, a real green lung of the capital that enchants 1 million visitors every year, more than 60 artists will exhibit their common vision of their art around the Figurative Destructuralism.
The Figurative Destructuralism is a societal reflection where the possibilities of emancipation of the man as the autonomy of his imagination are redefined. This conceptualization of artistic practices around the fragmentation of the figure brings together painting, sculpture, photography, drawing, collage, digital art, performance and installation.
The exhibition at Pavilion 18 is now the major annual meeting of the DF Art Project which since 2019 maintains a strong artistic line. See you from October 1st to 10th, 2022 to enjoy this real artistic walk in a natural environment to discover artists witness of our time.
Free entrance by presenting this invitation at the gatehouse at the main entrance of the Parc Floral.