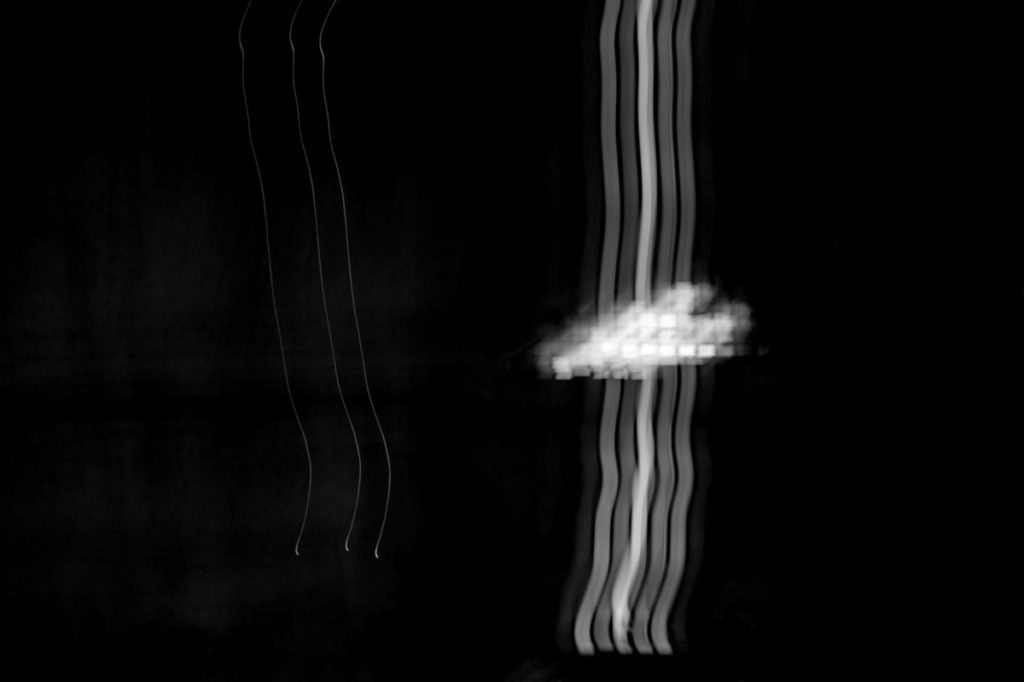 Photograph shown in Kyōto © Éric Petr 光0x58B17F46
The New Realities exhibition | Paris Kyōto 2023 Hors les Murs
The exhibition of NEW REALITIES > PARIS KYŌTO < [abstract works on paper] held at the KYŌTO INTERNATIONAL COMMUNITY HOUSE (KOKOKA) in the city of Kyōto from April 26 to 30, 2023, during the Kyōtographie International Festival, was an event nurtured by some very fine encounters.
A mainly Japanese public came to see this exhibition, encouraging a highly constructive exchange in the spirit of opening up art and culture beyond national borders.
An opening ceremony was held on April 26, the day of the Vernissage, by Mr Fujita Hiroyuki, Director of the Kokoka hosting the exhibition, and Mr Jun Sato, organizer of the Réalités Nouvelles event.
Also for this occasion, Mrs. Mikiko Tanaka, Member of the Kyōto Prefectural Assembly, and Mr. Masayoshi Imamura came to arrange two sumptuous bouquets of flowers that lit up the space throughout this magnificent exhibition.
This event was also an opportunity to welcome an elementary school class, and drawing workshops and exchanges with the artists were organized to raise awareness of abstract art among this very young audience.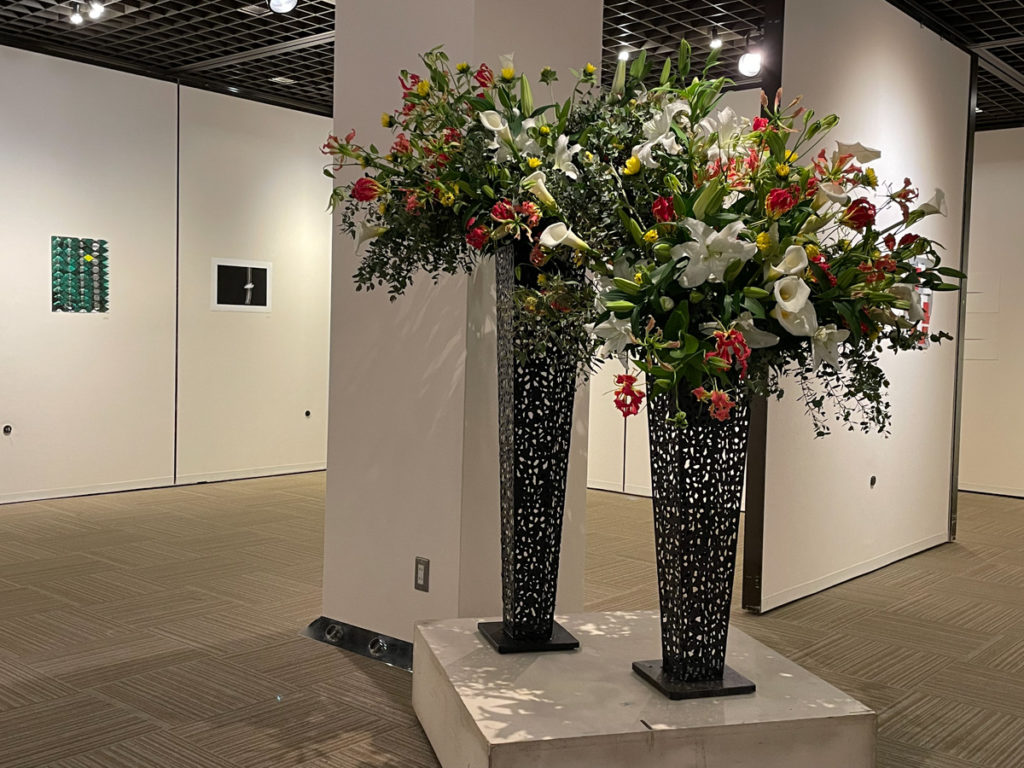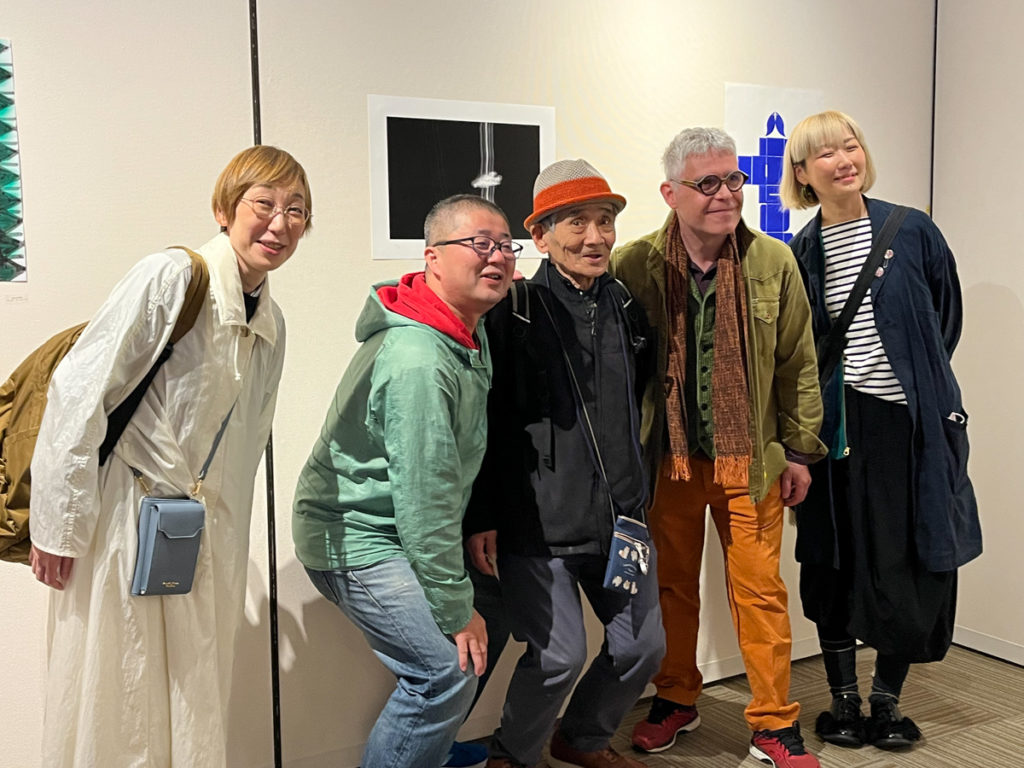 PARTICIPATING ARTISTS
JAPANESE ARTISTS 🇯🇵
OKAYOKO( おかよこ )
Hiromi SATO( 佐藤 ひろみ )
Shigekazu TONOMURA(とのむら 茂一 )
Akane MASANO( まさの あかね )

ARTISTS OF NEW REALITIES 🇫🇷
Mohamed AKSOUH
Sandrine ARS-COIGNARD
Maria ARVELAIZ-GORDON
Joanick BECOURT
Milija BELIC
Roger BENSASSON
Joël BESSE
Christine BOIRY
Francesc BORDAS
Claire BORDE
Caroline BOUCHER
Carol-Ann BRAUN
Jeanne CHARTON
Anne COMMET
Ralph CUTILLO
Claire DE CHAVAGNAC
Diane DE CICCO
DELNAU
Olivier DI PIZIO
Bernard DIDELLE
Philippe Henri DOUCET
Gilles DROUIN
Yannick DUBLINEAU
Sahar FOROUTAN
Alain GUILLON
Héloïse GUYARD
Frédéric HENNINGER
Stefanie HEYER
Ingrid HORNEF
Mary-Christine JALADON
Bernard JEUFFROY
Françoise KULESZA
Erik LEVESQUE
Alain LONGUET
Pascal MAHOU
Cristina MARTINEZ
Sylvie MARY
Jean-Paul MEISER
Celia MIDDLEMISS
Munira NAQUI
Jean NAVAILH
Roland ORÉPÜK
Paola PALMERO
Ana PÉREZ VENTURA
Éric PETR
Laurence REBOH
Jun SATO
Marie-Françoise SERRA
Madeleine SINS
Bogumila STROJNA
François SUPIOT
Sandrine THIÉBAUD-MATHIEU
Marine VU
Jacques WEYER

THE PLACE
Kyoto International Community House (kokoka)
2-1 Torii-cho, Awataguchi, Sakyo-ku, Kyoto, 606-8536 JAPAN
tel : +8175-752-3010
https://www.kcif.or.jp/

Exhibition organized with The New Realities Paris
http://www.realitesnouvelles.org