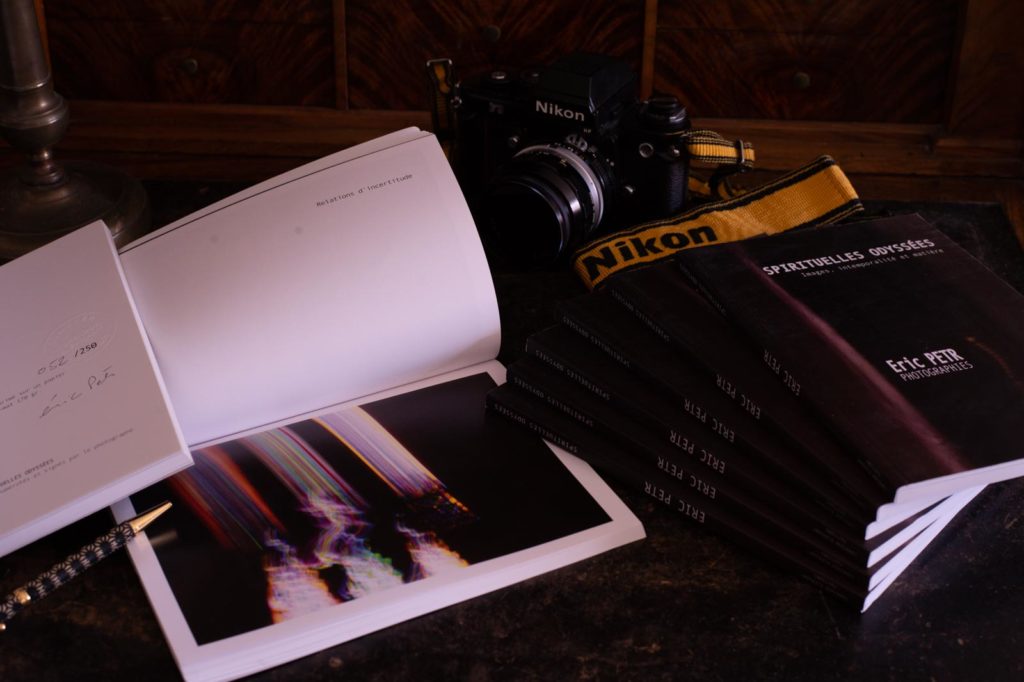 Spiritual Odysseys, the book
Éric Petr | photographs
A 108-page book designed as an ART OBJECT, in 14cm x 21cm format, published by CORRIDOR ÉLÉPHANT Editions in a very limited edition of 250 unique copies, numbered and signed by the author.
Printed on a 170g semi-matte paper with a 300g laminated cover, it presents through 36 full-page photographs a work on light that results in creating as many paintings as there are photographs. Reading is as much about looking as it is about feeling.
The photographs are accompanied by a text by Jean-Paul Gavard-Perret, a preface by the publisher and a word from the author.
A four-page interview with the author concludes this book.
The book: 35 €
Shipping: 7 €
—————–
TOTAL: 42 €
I also respond to inquiries by email, so please don't hesitate to contact me with any questions.
Pay 42 € by Paypal or Credit Card and receive the book at home!
By purchasing from this site, you agree to the terms of the Privacy Policy.
Spiritual Odysseys book's teaser
SPIRITUAL ODYSSEYS – ÉRIC PETR's book from CORRIDOR ÉLÉPHANT on Vimeo .