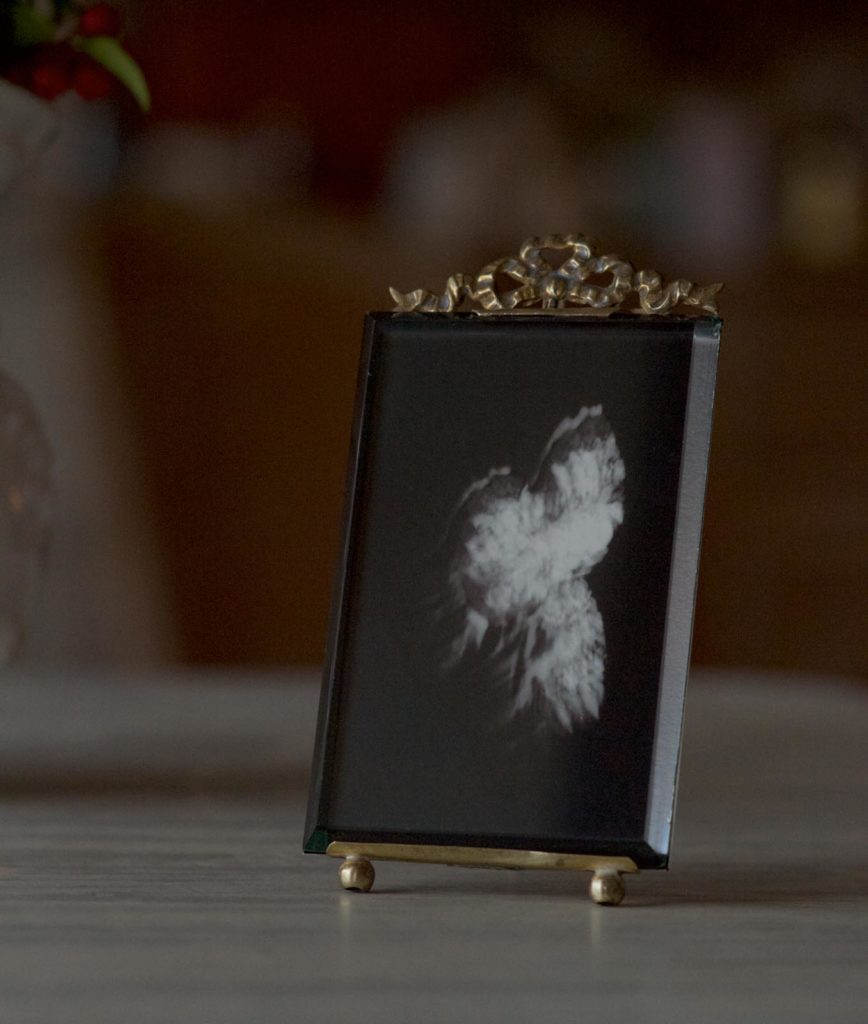 Contemporary artworks framed in antique frames
Some of my photographic works are intended for framing in old frames. I like to associate the timeless value of my works with a time in history that the frame evokes.
For exemple, this photograph was taken in the Cathedral of the Good Shepherd in San Sebastian, in Spain.
When I take photographs in spiritual places, I often see angels or mythical creatures appear in my images. The long exposure times allow the invisible to record on the films in my cameras. For example, in this photograph, a Phoenix is flying. The Phoenix is a bird from Greek mythology that by its power is reborn from its ashes after being consumed in the flames. It symbolizes the cycles that punctuate life, death and resurrection. It is also called the firebird.
Title: [0x18CBA3] Metamorphoses, 2012
Printing: Limited Edition #1 of 3 (+ 1 AP)
Paper: Hahnemühle Glossy Fine Art Baryta Satin 300g
Size of the printed image: 9x14cm
Frame: Napoleon 3 (19th century) picture frame with beveled glass with a nice decoration of a golden ribbon (9x16cm x2cm 264g)
In this photo, a Phoenix flies ♪ ('θ `) ノ ☆☆ 〜
This is a French antique gallery and shop on the Etsy site which offers a selection of my photographic works presented in very beautiful old frames.
Etsy guarantees the transaction and the quality of the shops it hosts and from which it also draws its reputation as the world's leading merchant site for small designers and artisans.