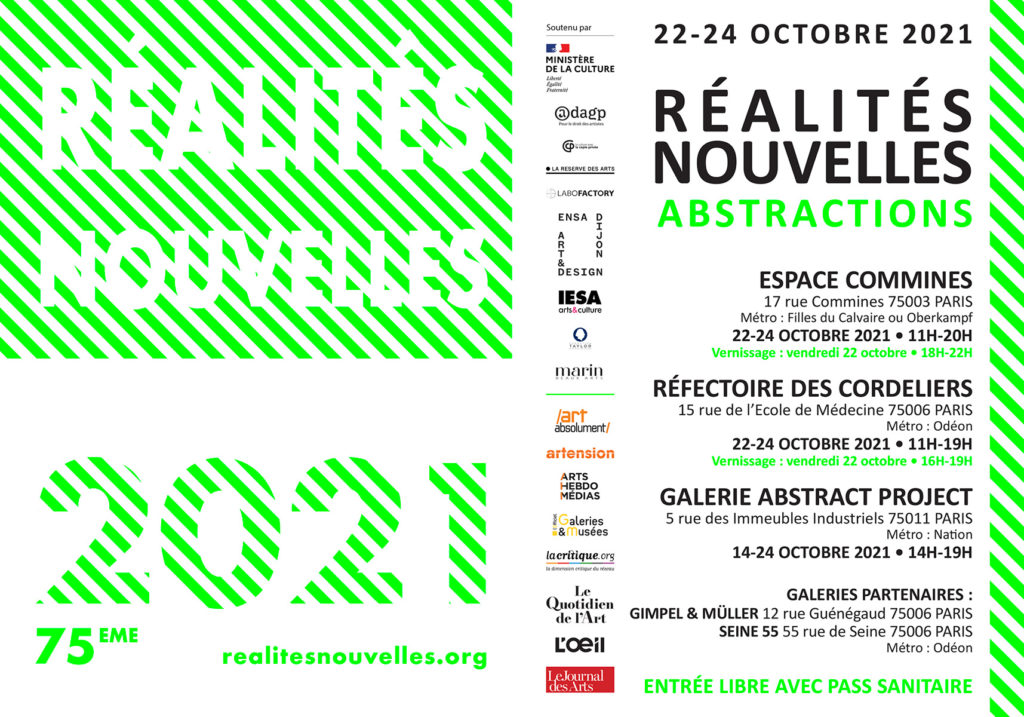 RÉALITÉS NOUVELLES
A B S T R A C T I O N S
22 〜 24 OCTOBER 2021
ESPACE COMMINES
17 rue Commines 75003 Paris
M° Daughters of Calvary [L8]
CORDELIERS REFECTORY
15 rue de l'Ecole de Medicine 75006 Paris
M° Odéon [L4 – 10] GALLERY
ABSTRACT PROJECT
Exhibition of small formats from October 14 to 24
5 rue des Immeubles Industriels 75012 Paris
M° Nation [L1 – 2 – 6 – 9]
This year, the Salon des Réalités Nouvelles will be exhibited in 3 different places.
About my artwork exposed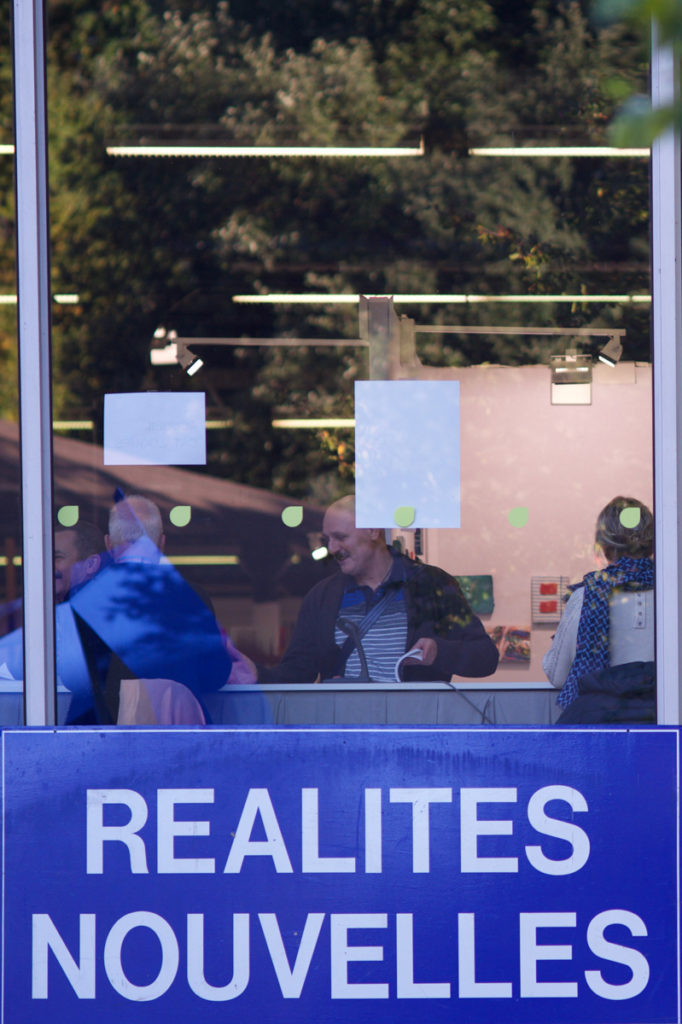 The Salon of Abstraction has been held every year since 1946 in Paris. Its objective is to promote works of art "commonly called concrete art, non-figurative art or abstract art".
The Salon was founded in 1946 by the artists Sonia Delaunay, Auguste Herbin, Jean Arp, Jean Gorin, Pevsner… as a continuation of the "Abstraction-Création" association (1931).
The expression "Réalités Nouvelles" was born from the pen of the poet Guillaume Apollinaire in 1912 to designate abstraction as the form that best expresses Modern Reality.
Read more …
www.realitesnouvelles.org/intro.htm