You can enlarge the image by zooming[Ctrl] and [+]

APPOINTMENT AT THE GARDENS
16th National Edition on the theme
"Europe of gardens"
from June 1 to 3, 2018
Rendez-vous in the gardens is a national event promoted by the Ministry of Culture.
Matrix & ポピー opus 1 (Poppy) are two photographic installations that I presented as part of a collective exhibition of #RdvJardins 2018 at the Jardin Sauvage de Succa in Cabriès.
You will be able to see the presentation of the works of other artists on the Succa website.
http://succa.odexpo.com/
Artists present at the Jardin Sauvage …

Jean-Luc Lacroix
Christian Coat
Myriam Retif
Sylvie Leeloo
Eric Petr
Martine Laissus
Bernadette Perrin
Nicole Bush
Succa
Martine Pietre-Cambacedes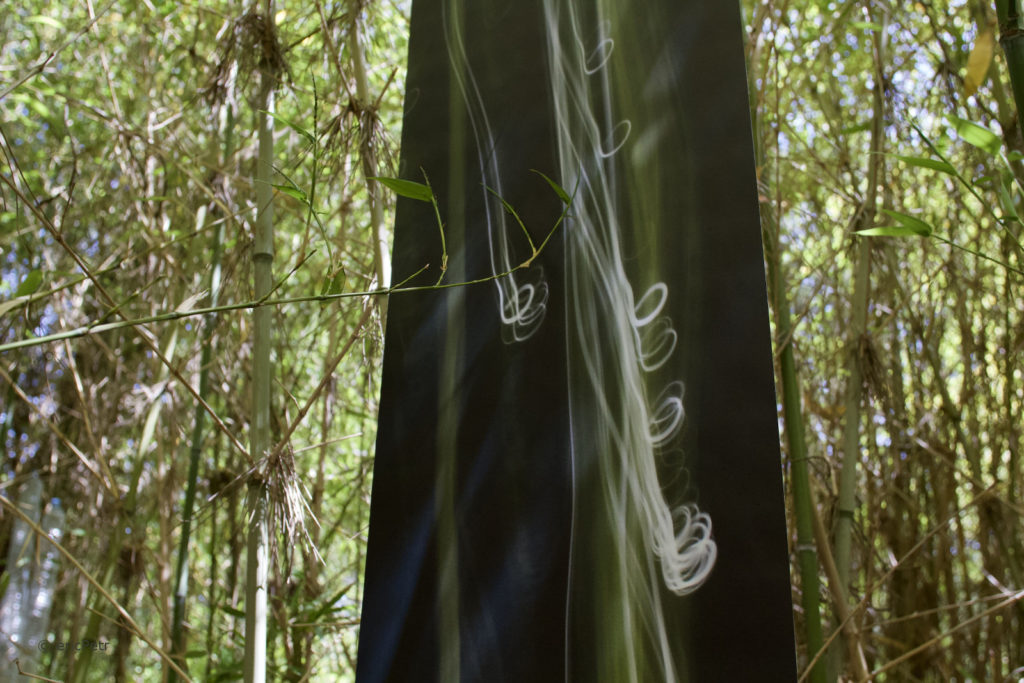 matrix
Matrix is a photographic series produced between 2013 and 2016 and which was adapted for this exhibition Rendez-vous aux Jardins and presented on 30x90cm kakemono printed on silky Ferrari tarpaulin. The transparency of the tarpaulins allows the light to pass through on both sides, this very one, merging with the shadows and the reflections of the bamboos projected on the images according to the wind and in harmonious echo with the photographs of matrix whose theme deals with the light that is filtered by the thick tropical forests.
"From these threads of light, which stream over the world like water spreading life, would hide the secret codes of the creative matter which reproduces the universes.
This powerful energy would seep into the interstices of nature and its cosmological sap would work to shape the universe in the womb."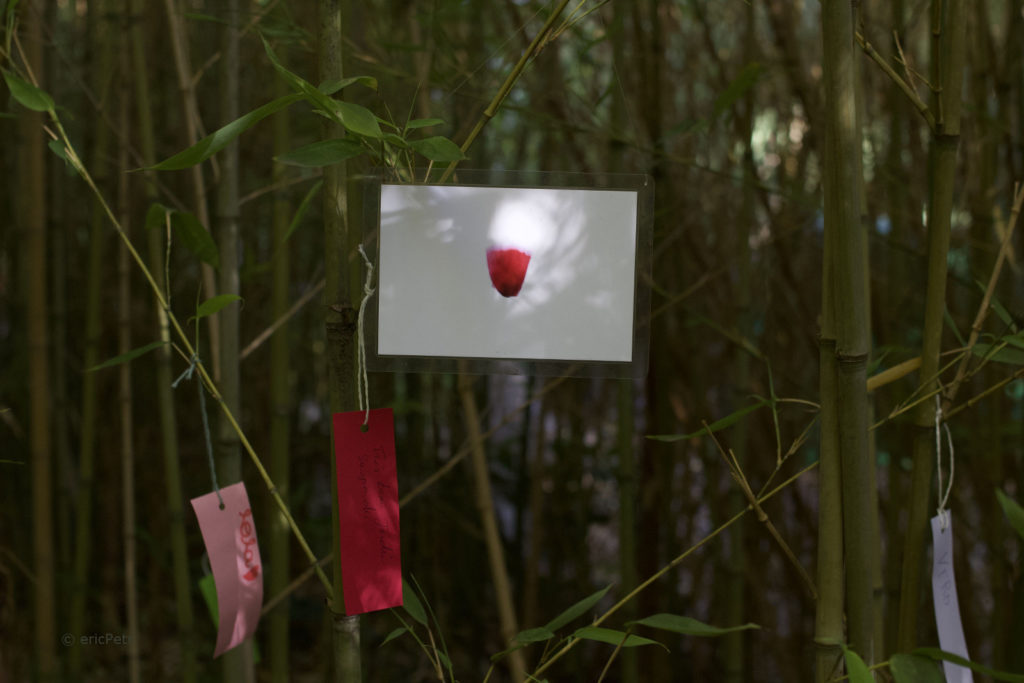 ポピー opus 1 (Poppy)
ポピー opus 1 (Poppy) is a series of 36 photographs taken between 2013 and 2016, printed on 10x15cm laminated paper and associated with an ex-voto device written and hung in the choir of the Jardin Sauvage bamboo chapel. Throughout the exhibition, visitors are gradually led to the legend of Tanabata七夕 in Japan.
"Barely suggested, sometimes evanescent like a thought, in a movement generated by past spring breezes, ruby or pink color, symbol of passions and love, like a breath that crosses the seasons, straight out of my black box , reborn here in this magnificent garden, the time of an appointment and for a final dance, my timeless efflorescences."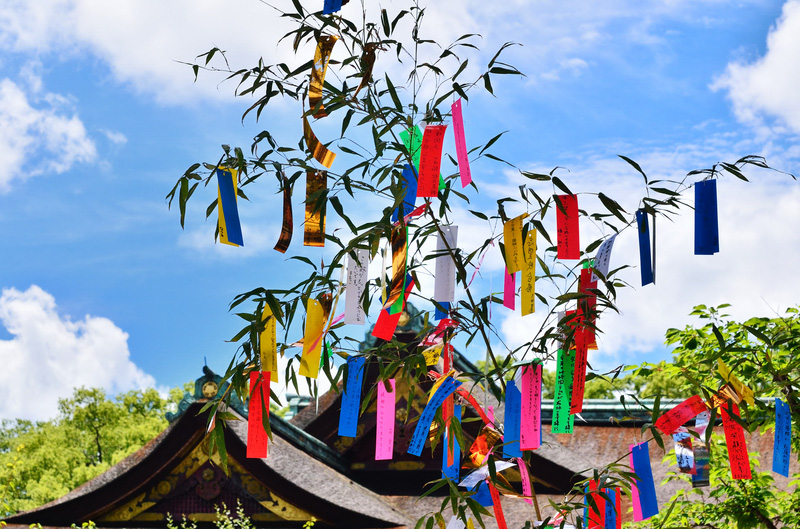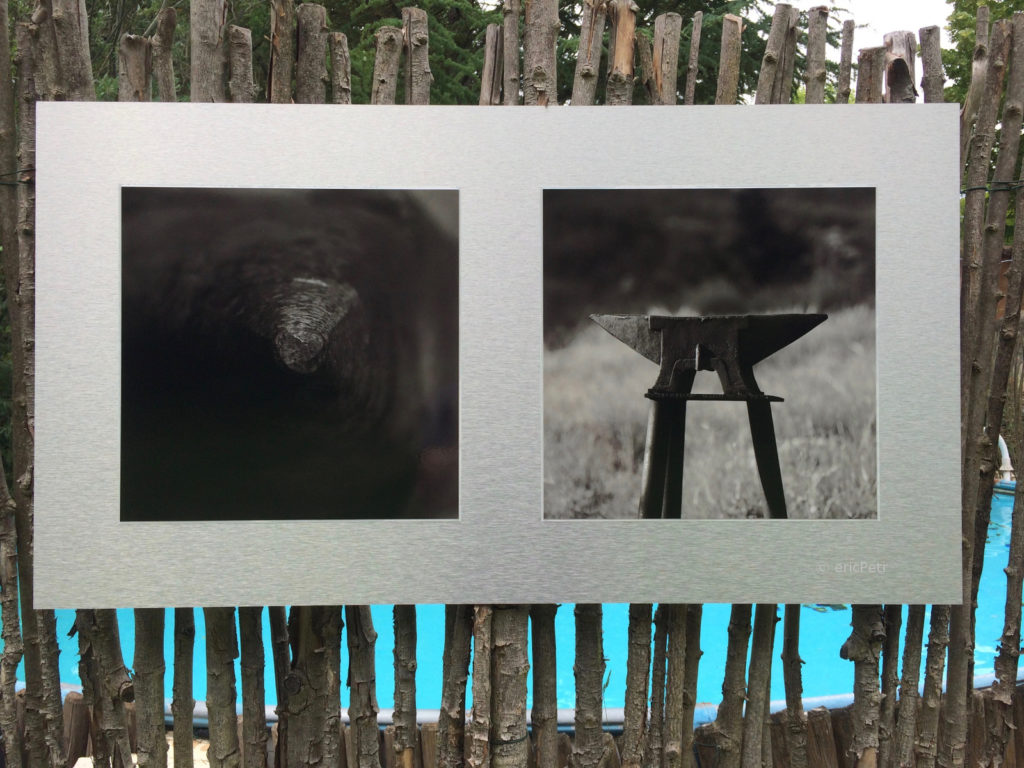 The knowledge
Le Savoir is a 48x88cm diptych mounted on 3mm Dibond, 340g FineArt Canson Baryta paper, each photograph 32x32cm encapsulated.
" …born without knowing how to do it is already knowing and being reborn again without knowing how to do it again is always innate…"
This diptych was presented at the Jardin Sauvage as part of a collective work on the theme of the transmission of know-how.